Believers and Achievers is a state-wide program designed by U.S. Bank® and the NSAA to give recognition to Nebraska's future leaders. The award honors those students who show a commitment to good citizenship and involvement in school and community projects. more

Each year, U.S. Cellular® and the Nebraska School Activities Association recognize the most successful interscholastic high school activities programs in state championship-level competition. Public and private NSAA member schools in four classifications of three divisions earn awards. more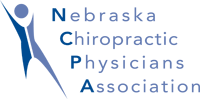 Each year the Nebraska School Activities Association and the Nebraska Chiropractic Physicians Association will recognize students who have been nominated by their schools, based on their individual academic excellence, leadership and significant contributions made to their NSAA activity. more
Pump & Pantry School Spirit Award

The Nebraska School Activities Association has partnered with Pump & Pantry to bring the "School Spirit Photo Contest" to NSAA member schools. Throughout the year,  fans will tweet photos to @nsaahome emphasizing their student body exhibiting School Spirit! Eight winners will be selected and may be featured on the NSAA website, Twitter, Facebook, Publications and NSAA Championship signage. Winners will also earn a $250 gas card for their school!   School Spirit Photo Contest Details
The Midwest Dairy Association, dairy farm families of Nebraska and the Nebraska School Activities Association are pleased to announce Chocolate Milk as the official beverage of the NSAA!  The Midwest Dairy Association represents more than 189 dairy farm families in Nebraska and are committed to assisting in educating high school activity participants, coaches, administrators, parents and fans on the nutritional benefits surrounding Chocolate Milk and other dairy products. To learn more about the nutritional benefits of dairy products, visit the NSAA's Sports Medicine Page: Nutrition, Health and Safety.
NSAA Distinguished and Outstanding Service Awards
 Sportsmanship Award History
Corporate Partnership Opportunities
NSAA Championships' Program Advertising: If you are interested in advertising in the 2014-15 NSAA Championships Programs, please contact the NSAA Office (402) 489-0386.